Having Similar jeans with many people and you want to make your a little different with a lot of class, then just add a little floral print on the pockets. Remember, you can also change the material to ankara or lace, fashion is about creativity.
You'll need:
- 1 pair of jeans
- floral print fabric (buy it from a thrift shop)
- scissors
- needle and thread
- measuring tape
Cut out two squares of the floral print fabric (make it a little larger than the size of the pockets). Pin the fabric pieces on the pockets in order to ease the sewing job.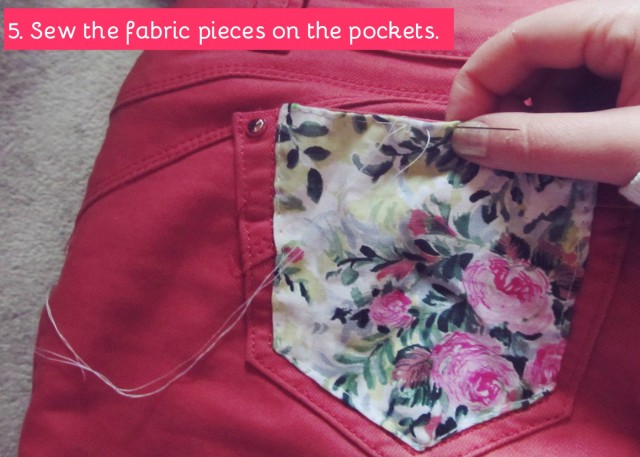 Look Pretty Always Fairiesssss!!!